Dr Ultan McDermott

Dr Ultan McDermott
AstraZeneca
Speaker
Presentations at Research & Innovation 2021
Wed

24 Feb

03:10

pm

(30 mins)

TBC

Session: Seeking novel drug targets for the Discovery pipeline
Room: Conference Hall

Profile of Dr Ultan McDermott
Ultan McDermott is a clinician scientist and has a lifelong interest in understanding how cancer genomes affect response in the clinic to therapy, and more recently the use of genetic screens to identify mechanisms of drug resistance in cancer.
He joined the Wellcome Sanger Institute in 2009 as a Group Leader and member of faculty. Previously he worked as a postdoctoral fellow with Jeff Settleman at Massachusetts General Hospital Cancer Center on high-throughput cancer cell line drug screens and resistance mechanisms. In 2018 he joined AstraZeneca as Chief Scientist in Oncology.
He is a Fellow of the Royal College of Physicians and continues to practice as an oncologist at Addenbrooke's Hospital in Cambridge.
Colleagues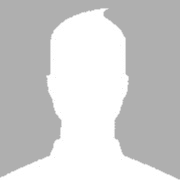 Dr Argyrides Argyrou
Associate Principal Scientist
AstraZeneca
Delegate

Dr Chiara Ceci
Science Communication Manager
AstraZeneca
Delegate