Prof Santiago Mas-Coma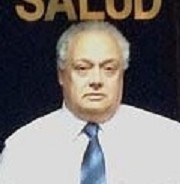 Prof Santiago Mas-Coma
University of Valencia
Speaker
Profile of Prof Santiago Mas-Coma
Santiago Mas-Coma, Professor of Parasitology at the University, has been elected president of the World Federation of Tropical Medicine for the next eight years. The election took place during the World Congress of Tropical Medicine, held in Rio de Janeiro (Brazil), with an influx of over 7000 specialists. Mas-Coma is director of the WHO Collaborating Centre (WHO CC) at the University.
The office of president has acquired more responsibility after the 66th World Health Assembly held in Geneva, Switzerland, last weekend, where they adopted a historic resolution on the 17 so-called main neglected diseases (Neglected Tropical Diseases). This resolution refers to all measures and recommendations made within the so-called NTD Roadmap designed by the expert committee WHO-STAG to which professor Mas-Coma has belonged for years. In this roadmap are marked global targets for 2015 and 2020, and it has been developed with input from world organizations, private and public health involved in one aspect or another.
The implications are momentous for mankind (billions of people affected by diseases causing underdevelopment in the world) and also specifically for those working in parasitic diseases and international cooperation at all levels. To get a quick idea of ​​the magnitudes, Ascariasis alone affects 1,300 million people today, Ancylostomiasis, 700 million, the Trichuriasis, 500 million, or Schistosomiasis, 250 million. Others, such as Dengue or Fascioliasis are emerging and causing relentless epidemics on every continent in recent years by their interrelations with climate change and global change.
The considerable amount of funds, largely already committed, and in many cases already provided, expected to be spent to achieve the aforementioned objectives will open many hopes in the impoverished areas of the world and workplaces everywhere.