Prof Giancarlo Biagini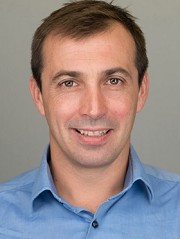 Prof Giancarlo Biagini
Liverpool School of Tropical Medicine
Speaker
Presentations at BSP Spring Meeting 2018
Profile of Prof Giancarlo Biagini
My career has focused on the biochemistry, pharmacology and therapeutics of human pathogens most notably Plasmodium falciparum and Mycobacterium tuberculosis. Basic biochemical research includes the characterisation of bioenergetic components in the respiratory chain and of key substrate and drug transporters. This fundamental work has contributed to our understanding of mechanisms of drug action, major resistance mechanisms in malaria and validation of novel targets for chemotherapy in both malaria and TB.

I have some 20 years experience in molecular pharmacology and drug discovery/development from the development of HTS campaigns to candidate declaration working with Industry and with product development partnerships (PDPs).

More recently, I have been involved in the development of new image-based pharmacodynamic platforms to identify and accelerate antimalarial and antitubercular pre-clinical drug candidates, as well as clinical pharmacology projects towards understanding PK-PD determinants of poor patient outcomes again for both TB and malaria patients. I am the drug lead within Research Centre for Drugs and Diagnostics (RCDD) at LSTM,

I am chair of the LSTM Research Committee, Director of the MRC Doctoral Training Partnership in Translational and Quantitative Skills in Global Health and co-lead of LSTM's MRC Skills Development Fellowship programme.
Colleagues