AMS Biotechnology (Europe) Limited

Founded in 1987, AMSBIO (AMS Biotechnology) is recognized today as a leading company contributing to the acceleration of discovery through the provision of cutting-edge life science technology products and services for research and development in the medical, nutrition, cosmetics and energy industries. The AMSBIO range includes specialist antibodies, peptides and recombinant proteins. In addition, the company is able to draw upon in-depth expertise in extracellular matrices to provide elegant solutions for studying cell motility, migration, invasion and proliferation. Widely acknowledged as experts in cell culture, AMSBIO partners with clients in tailoring cell systems to enhance screening outcomes and eventual prognosis. With a range of molecular detection reagents, and a significant Biorepository the company can also provide tissue DNA, RNA, protein and microarray products. Key research areas for these products include: Oncology, Regenerative Medicine, Environmental Analysis, Cytotoxicity Screening, Glycomics and Stem Cell Biology.

Book a Meeting
If you would like to talk to a representative of AMS Biotechnology (Europe) Limited at this event, you can book a meeting time here. Your request will be immediately forwarded to the team who will confirm a time with you. Meetings will usually take place on the exhibitor's Stand.

Staff Attending

Location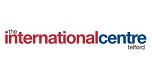 Telford Int. Conference Centre
St Quentin Gate Telford, Shropshire

Hosted By
ELRIG
The European Laboratory Research & Innovation Group Our Vision : To provide outstanding, leading edge knowledge to the life sciences community on an open access basis
Get the App