Sigma-Aldrich International GmbH
Sigma-Aldrich is a leading Life Science and High Technology company. Our biochemical and organic chemical products and kits are used in scientific and genomic research, biotechnology, pharmaceutical development, the diagnosis of disease and as key components in pharmaceutical and other high technology manufacturing.

We have customers in life science companies, university and government institutions, hospitals and in industry. Sigma-Aldrich operates in 35 countries and has over 9,000 employees providing excellent service worldwide.

Book a Meeting
If you would like to talk to a representative of Sigma-Aldrich International GmbH at this event, you can book a meeting time here. Your request will be immediately forwarded to the team who will confirm a time with you. Meetings will usually take place on the exhibitor's Stand.


Location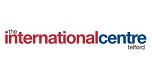 Telford Int. Conference Centre
St Quentin Gate Telford, Shropshire

Hosted By
ELRIG
The European Laboratory Research & Innovation Group Our Vision : To provide outstanding, leading edge knowledge to the life sciences community on an open access basis
Get the App