Hamamatsu Photonics UK Ltd

Hamamatsu Photonics is a world-leading manufacturer of optoelectronic components and systems. The Company's corporate philosophy stresses the advancement of photonics through extensive research and yields products that are regarded as state-of-the-art. All products including image sensors, cameras and digital pathology systems are designed to cover the entire optical spectrum and provide solutions for a wide variety of applications such as analytical and medical instrumentation. Hamamatsu's Functional Drug Screening System (FDSS) series are designed for cell-based assays in the drug discovery field and allow simultaneous detection of cell kinetics through fluorescence and luminescence assays.
The FDSS series optically detect intracellular reactions and biological signal transmissions, and are designed and used as high throughput screening systems to discover new lead compounds which could be candidates for new drugs.

Book a Meeting
If you would like to talk to a representative of Hamamatsu Photonics UK Ltd at this event, you can book a meeting time here. Your request will be immediately forwarded to the team who will confirm a time with you. Meetings will usually take place on the exhibitor's Stand.


Location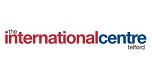 Telford Int. Conference Centre
St Quentin Gate Telford, Shropshire

Hosted By
ELRIG
The European Laboratory Research & Innovation Group Our Vision : To provide outstanding, leading edge knowledge to the life sciences community on an open access basis
Get the App